Friends who have an understanding of the intelligent hardware product architecture must understand the importance of the operating system. They can be "communicated" with the application to better serve the user; they can "communicate" with the chip to maximize their performance. From the era of smart phones, due to the acceleration of chip replacement, the speed of system update and the frequent upgrade of applications, the challenges to system integrators are increasing. Zhongke Chuangda is a smart terminal platform technology and operating system core technology supplier born to solve the above problems.
With the understanding of the underlying technology, Zhongke Chuangda, which was founded in 2008, has been highly praised by mobile phone terminal manufacturers and OEMs since its inception. It is precisely because of the bridge of China Science and Technology Chuangda, Qualcomm, Spreadtrum, Samsung The company's chip products can be quickly adopted by the terminal, and China's smart terminals are entering a period of rapid development. Zhongke Chuangda has also developed rapidly. In December 2015, it was officially listed on the GEM in Shenzhen.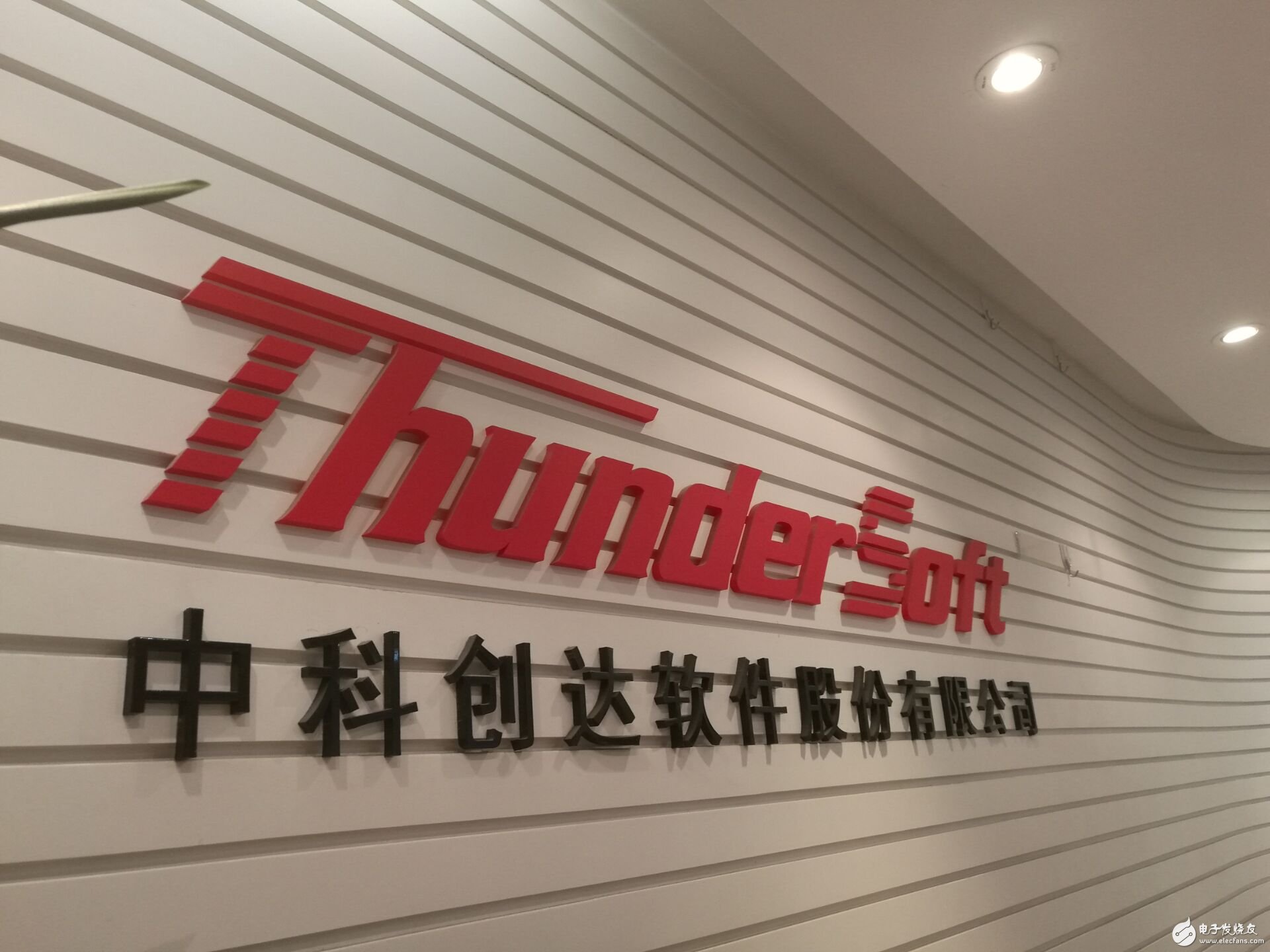 Zhongke Chuangda
In the era of the Internet of Things, the form of equipment is changing, the needs of manufacturers are changing, and Zhongke Chuangda is also changing.
New opportunities brought by new hardware
When it was first established, Zhongke Chuangda focused on providing technical services for mobile phone and tablet manufacturers. Through its deep technology, it greatly accelerated the time-to-market of manufacturers' products, and Zhongke Chuangda enjoyed its success. Since 2014, the concept of the Internet of Things has become popular, especially the rise of intelligent hardware such as drones and virtual reality, and new demands have followed.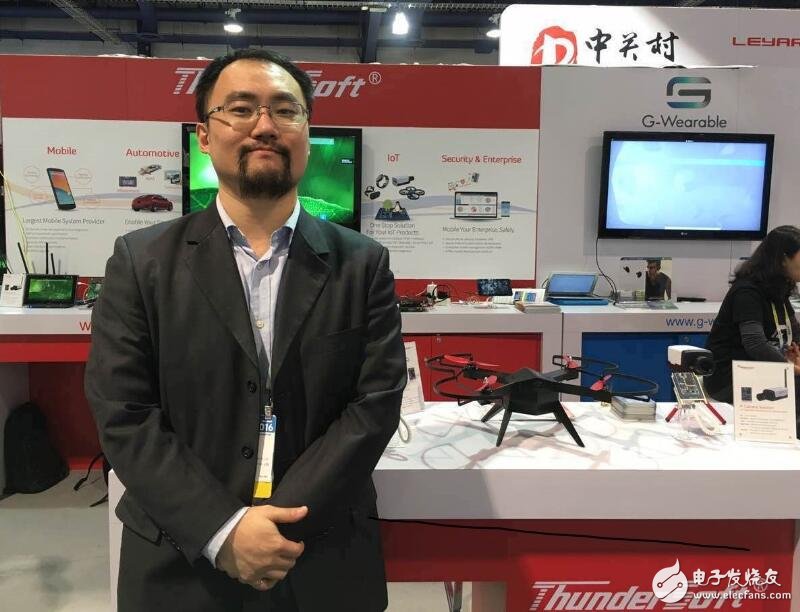 Yang Yuxin, Vice President of Zhongke Chuangda
According to Yang Yuxin, vice president of Zhongke Chuangda, "unlike mobile phones and tablets, the new smart hardware is now in a variety of shapes, functions, and target users, which creates a diverse demand for manufacturers."
From the communication with General Yang, we know that in the virtual reality products, in addition to the common demand for delays below 20ms, due to different functions, there are diversified needs:
Some people want to support 2K screen, some people want to support 1080P screen, the demand for sensors (five-axis, six-axis) is also different, which gives the technical requirements for how to improve the function addition and deletion through system optimization.
In addition, because there are many different input devices such as optical or motion capture on VR, these functions need to be integrated with the underlying system to optimize. At the same time, VR devices have many different UI interfaces, and different content bindings. Different content is superimposed on the VR system, and related customization processing needs to be performed from the bottom layer of the system. This has created an entry barrier for the relevant entrepreneurs.
In addition, products such as AR/VR and drones are just beginning to develop. There are still many differences in industries, consumers, product forms and definitions, and there are many things that need to be optimized. How to cooperate with the chip company to do some standard solutions to promote product standardization.
And because the main control chips used in new hardware products such as VR are basically those platforms that were previously applied in the mobile phone and tablet fields, this has brought a new one to Zhongke Chuangda, which has been deeply developed and applied in the bottom layer of Android system for many years. opportunity.
Metamorphosis from 1.0 to 2.0
"When we used to specialize in software services, we called Zhongke Chuangda 1.0; now we are Zhongke Chuangda 2.0." When introducing China Science and Technology, Vice President Yang Yuxin told reporters. What he said is that Zhongke Chuangda 2.0 means that Zhongke Chuangda is no longer a company that only provides software services. More for the Internet of Things, for intelligent hardware services, providing core boards and reference designs is also their important business scope.
As mentioned above, Zhongke Chuangda has an in-depth understanding of mobile phone chips, especially Qualcomm chips. In addition, Zhongke Chuangda has advantages that other manufacturers can't match.
Different from other manufacturers who make systems, Zhongke Chuangda chose to cooperate with chip makers such as Qualcomm when it started to serve. With the underlying code and technical support provided by it, Zhongke Chuangda was in the era of smart phones. Thanks to this cooperation, Zhongke Chuangda was able to make a smooth transition when Qualcomm turned its chips to drones and virtual reality.
A few months ago, Zhongke Chuangda launched a virtual reality integrated machine reference design based on Qualcomm Xiaolong 820, which is the embodiment of its advantages.
We know that the Snapdragon 820 can be used in many fields as a general-purpose processor, and virtual reality as a new application has different needs.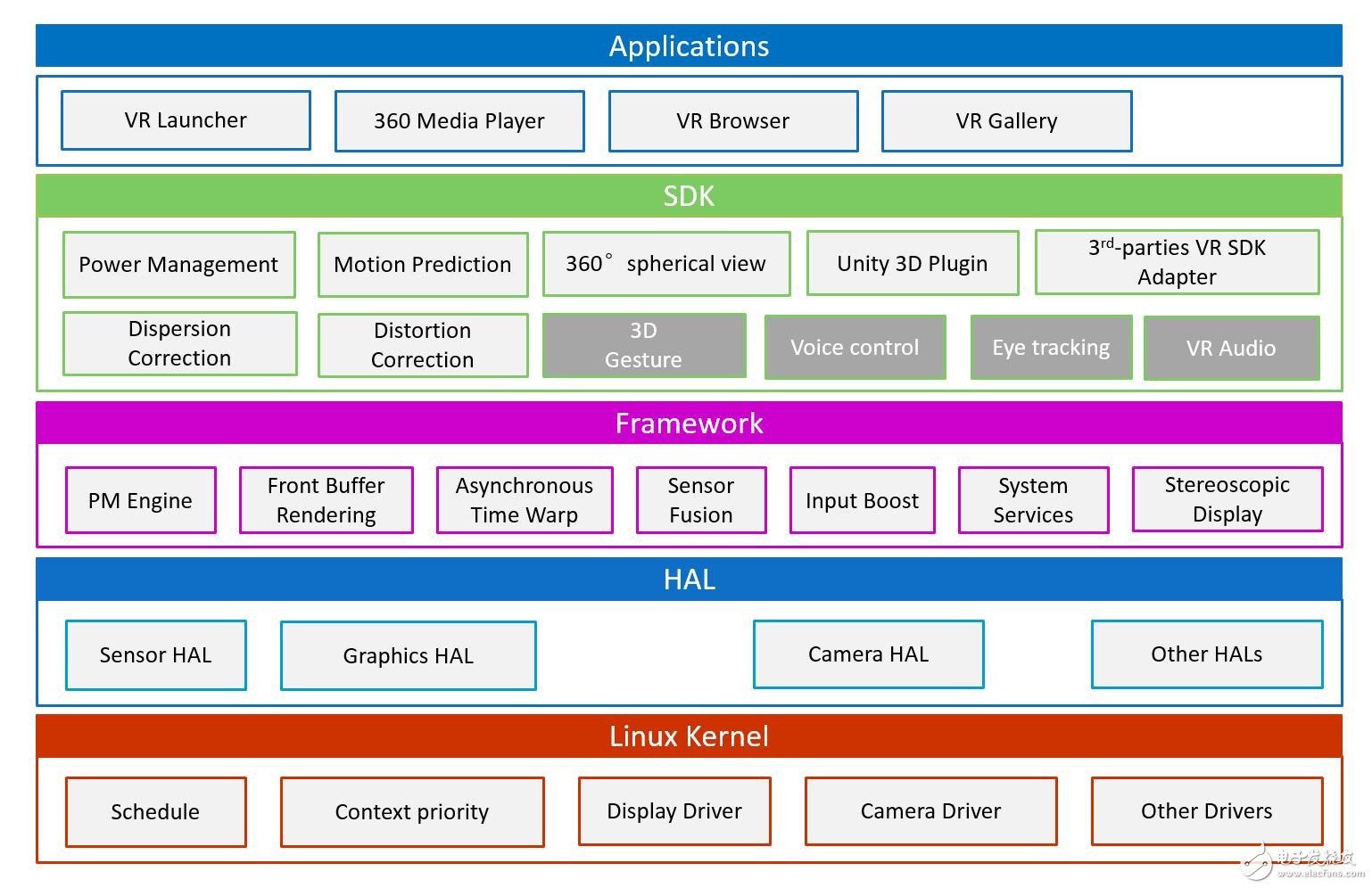 Zhongke Chuangda VR dedicated OS architecture
General Yang pointed out that the VR system is not the same as the mobile phone. Although the Qualcomm Snapdragon 820 can be used on both mobile phones and VR, there are still different requirements at the operating system level, which requires a lot of optimization.
For example, the above-mentioned requirement of less than 20ms delay can be achieved by simple upper layer optimization, which must be started from the chip, and can work together with the operating system kernel, graphics and other aspects.
As one of the few companies in China that has a deep understanding of the underlying operating system, Zhongke Chuangda's Snapdragon 820 Virtual All-in-One reference design provides basic requirements for virtual reality (from screen, optics, PCBA, to thermal design). In addition, this design is also equipped with VR OS independently developed by Zhongke Chuangda, ground control and energy efficiency ratio optimization, delay distortion motion tracking algorithm, Android M perfect tailoring optimization and upper-layer application and launcher and other complete Turnkey solutions.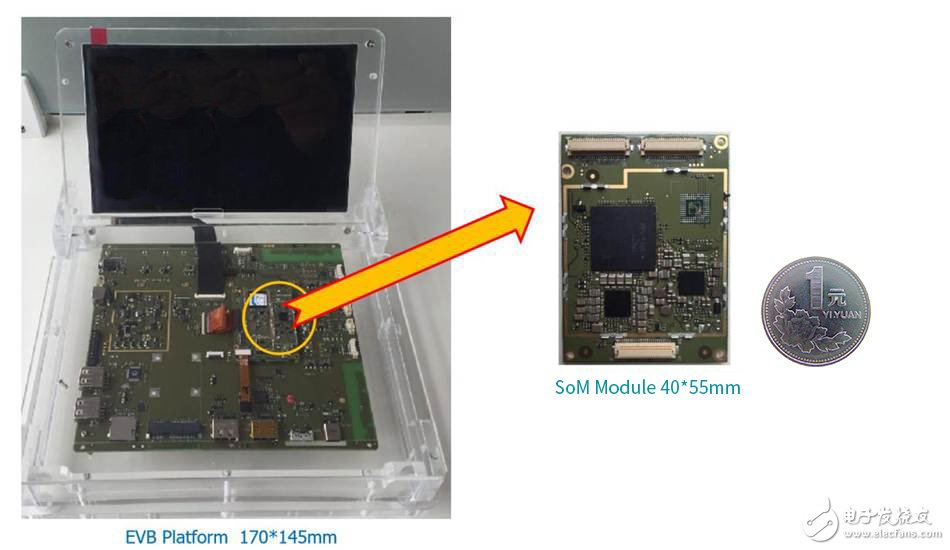 Intelligent hardware core module
Mr. Yang said that Zhongke Chuangda fully utilized the processing power of the chip, allowing the CPU and GPU to play the best performance of the Qualcomm platform and maintain low power consumption in the VR application scenario. And all of this is based on hardware innovations based on its software.
In addition, Zhongke Chuangda has built UAV and IP Camera solutions based on Qualcomm Xiaolong platform. The outstanding hardware and software performance has won unanimous praise from manufacturers.
"Tencent Air Shadow and many self-timer drones released recently are all made by Zhongke Chuangda. The choice of big brands proves that terminal manufacturers recognize the ability of Zhongke Chuangda." Yang stressed.
Undoubtedly, the prospect of smart hardware is promising, and this 2.0 transformation for the market status will provide entrepreneurs with a quick solution, which will inevitably bring unlimited business opportunities to Zhongke Chuangda. I believe this is also supporting Zhongke Chuangda. The power of wave growth.
Partner with Qualcomm and ARM to help entrepreneurs
Since Zhongke Chuangda has chosen to cooperate with chip manufacturers to do system support services from the beginning. In addition to being praised by manufacturers, its products and performance are also supported by chip manufacturers. After all, with the support of these manufacturers, their chips can be quickly used, so ARM and Qualcomm have also become Zhongke. Chuangda's early investors.
With their cooperation, Chinese mobile phone manufacturers have entered a golden age. In the era of intelligent hardware, they will work together to further help entrepreneurs.
At the beginning of this year, Zhongke Chuangda and Qualcomm jointly established a joint venture company, Chongqing Chuangtong Lianda Intelligent Technology Co., Ltd. The purpose of the joint venture company is to fully integrate Qualcomm's advantages in the field of mobile chips with the advantages of Zhongke Chuangda in the field of intelligent terminal operating systems, form a strategic alliance of chip and operating system, and jointly develop intelligent hardware business for domestic and foreign markets.
Especially in the fields of drones, VR/AR, IP Camera, etc., the joint venture company will provide customers with intelligent hardware computing module products or software solutions based on Qualcomm chip platform chip + operating system + core algorithm to support China's vast innovation and entrepreneurship. Type of technology enterprise development.
In addition, Zhongke Chuangda and ARM have also set up an entrepreneurial accelerator - Beijing Anchuang Space Technology Co., Ltd., to accelerate the Chinese hardware entrepreneurs.
According to Mr. Yang, In addition to integrating the technical resources of Zhongke Chuangda and ARM, Anchuang Space supports the development of entrepreneurs and also supports the ARM industry chain. In other words, it helps customers to complete product development from multiple aspects such as technical consultation, solution selection, architecture construction and product development.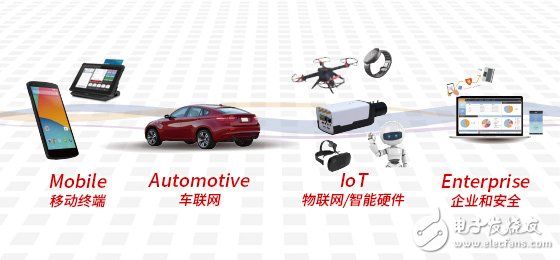 Zhongke Chuangda's main four major business directions
After a series of investment and transformation, Zhongke Chuangda launched a variety of reference designs such as IP Camera, drone and virtual reality, and cut into many fields such as smart car and intelligent hardware. In the wave of smart phones, Zhongke Chuangda has achieved great success and has obtained abundant resources. Under the opportunity of the Internet of Things, how much energy can be generated by Zhongke Chuangda, let us wait and see.
Advantage:
Unique guidepad geometry allows for excellent roundness and straightness, even in an interrupted cut condition.
Surface roughness is reduced obviously.
Reduced the machining time while maintaining a reliable process.
Step Reamers are used to drill a hole in material with a pilot hole. In order to improve machining efficiency, we usually use the process strategy with a solid carbide step drill and step reamer reduces the processing time and produces a straight hole with tight tolerances and an excellent surface finish.
Features
With 4, 6 or 8 flute
Multi-diameter tool allowing for excellent hole size and concentricity between diameters.
Flexible in order quantity:
Samples can be provided before mass production, and MOQ can be discussed accordingly.
PRODUCT DETAIL: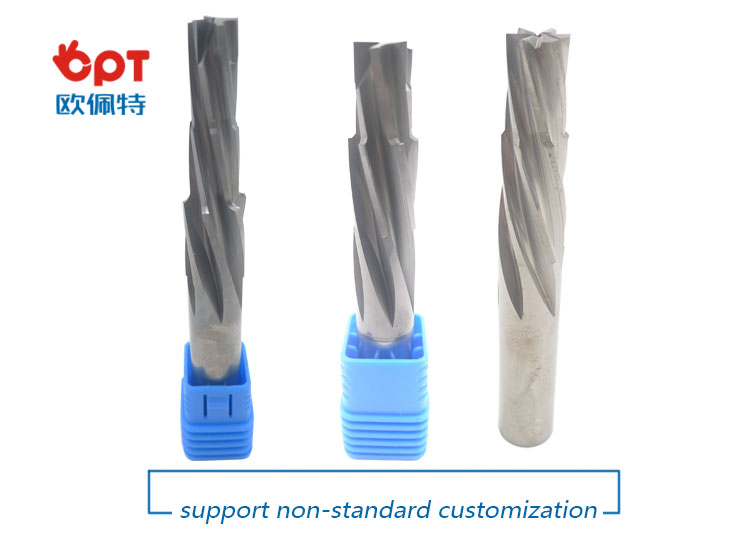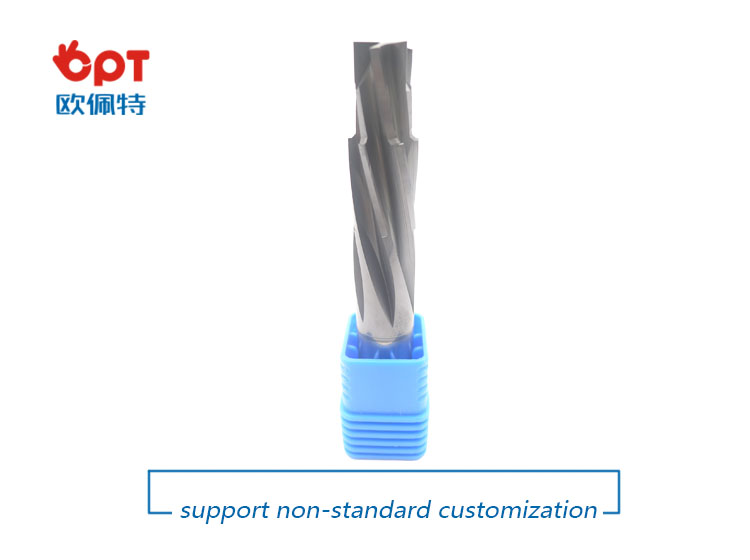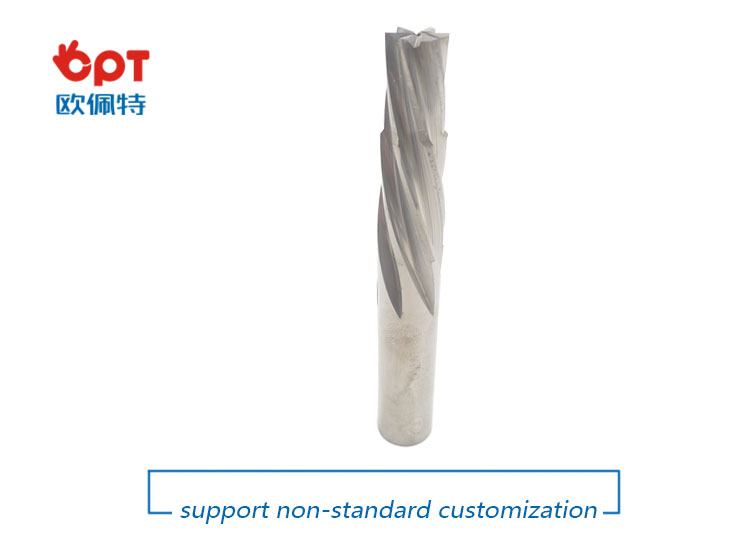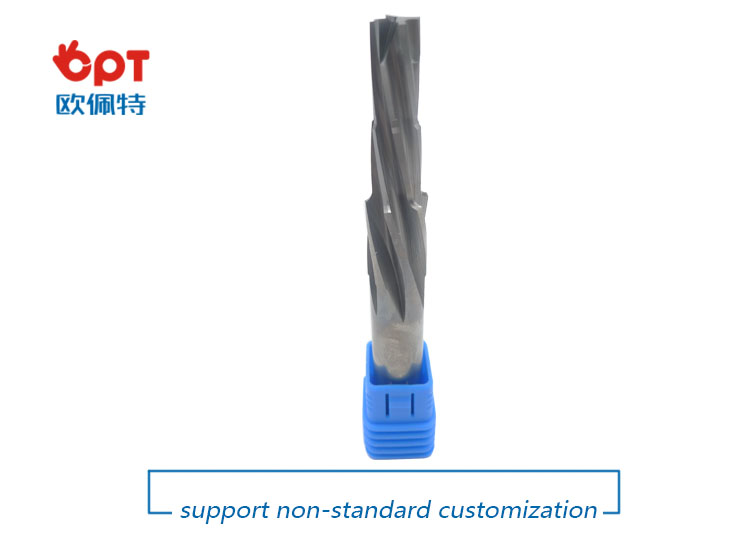 PRODUCTING PROGRESS:
PAYMENT AND DELIVERY: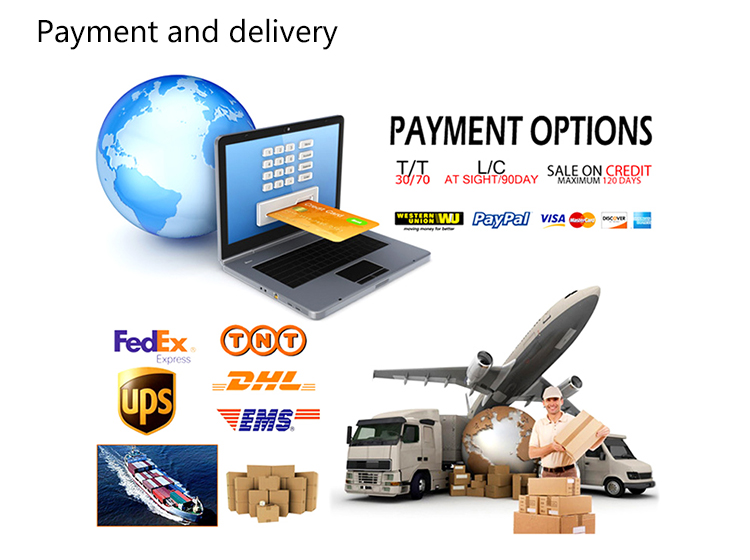 PRODUCT EQUIPMENT :
+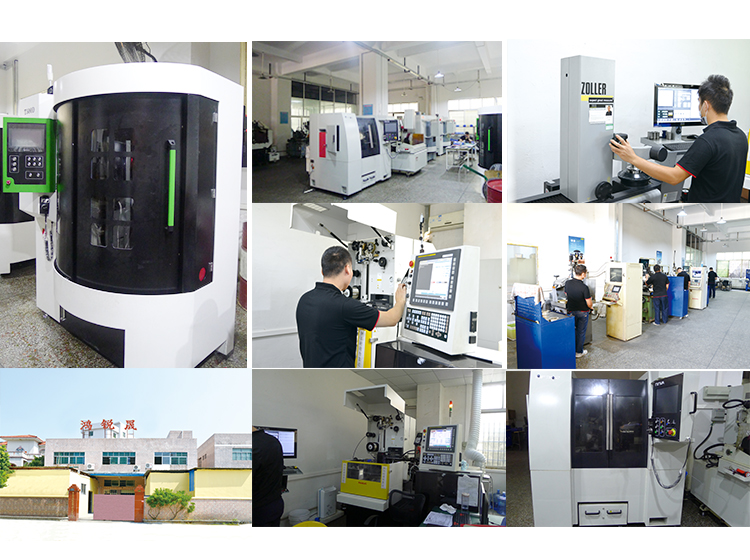 ABOUT US :
We are specialize in manufacturing PCD diamond tools and Carbide tools. Our major product inclulde PCD Inserts , PCD Reamers , PCD End Mills, PCD Taps, Cabide Inserts,Carbide Drills, Carbide Reams, Taps etc.,
We also offered customized cutting tools per drawings, and provide package according to customer requirements. We manufacture a series range of cutting tools for machining of Cast iron, Aluminium alloy and Non-Ferros metal, it is widely used in all major sectors like Automobiles, Engineering, Aerospace, Aviation and 3C industry. Premium quality of raw material is used in the production and strict examination during processing with advanced equipment, so our client are satisfied with our reliable quality and on-time delivery.
Our best selling of cutting tools include PCD Inserts, PCD End Mill, PCD Ball Nose Mill, PCD Reamer, Carbide Taps, Carbide End Mill, Special Form Cutter and many more. For these years we have been made a large forward in the technologies of manufacturing cutting tools. With high quality on performance and price, our product sells well both on domestic and overseas market. And we will always focus on the quality and best service, to make long business relationship.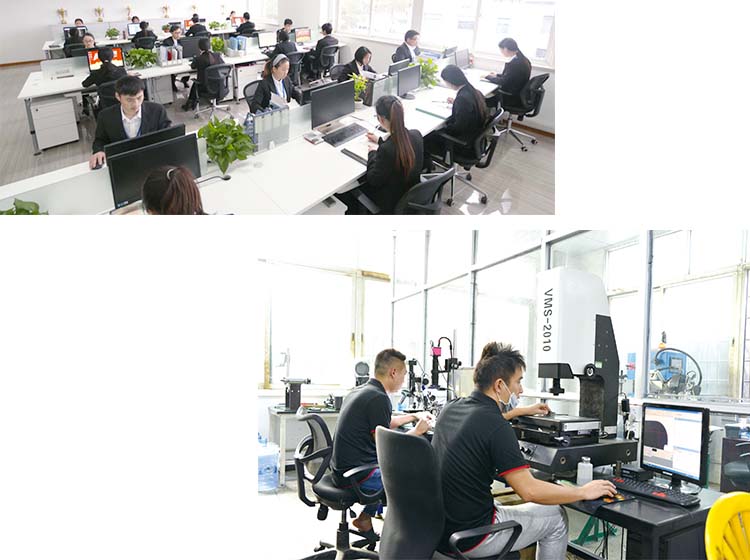 quanlity control:
We have dedicated team of quality control and precise equipment to keep good and stable performance for our products and processing services.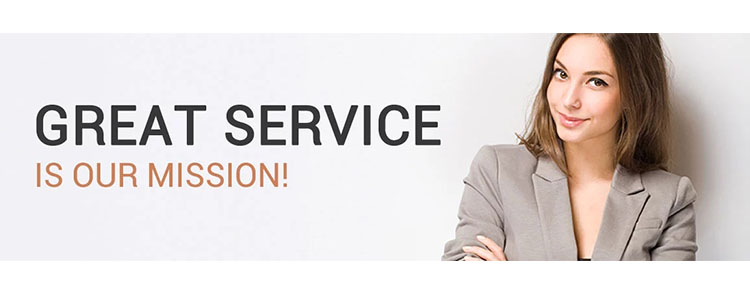 Step Reamers
Adjustable Reamer Set,Hand Reamer,Adjustable Tapered Reamer,Carbide Tapered Reamer
OPT Cutting Tools Co., Ltd. , https://www.optdiamondtoolss.com