Dajiang released the first compact drone Mavic Pro "Yu" in Beijing, priced at 6,499 yuan. Mavic Pro is the first compact drone launched in DJI. The folded volume is only about the size of a small bottle of cola.

Dajiang is like an apple in the field of drones. However, compared to the iPhone, "I will say that people are ugly, I will buy a dog afterwards." However, what makes people crazy is that in such a volume, Dajiang has "almost thrown a wizard 4" into it.

In most of us, the drone is a huge aircraft that looks like a small helicopter. However, in 2016, various drone manufacturers have begun to introduce newer and more portable drones, such as GoPro's Karma and Yuneec's Breeze.
Now, another UAV manufacturer, DJI, has also launched its new Mavic Pro, the smallest, smartest and most affordable. This is a folding drone that can be folded into a water bottle. The starting price is only 749 US dollars (about 5,000 yuan). This price is relatively "intimate" Mavic Pro continues the intelligent characteristics of other models. In addition, some new features have been added.
design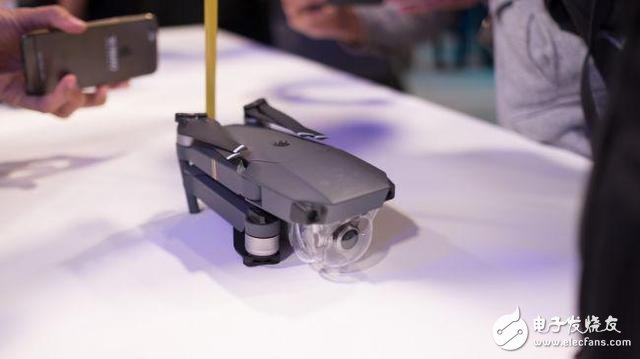 When folded, the Mavic Pro measures only 83&TImes; 198 & TImes; 83 mm, which looks very small and cute and looks just as big as a regular water bottle. In addition, in addition to the streamlined body design, the Mavic Pro is also very lightweight and weighs only 743 grams.
Compared with the previous products in Dajiang, the Mavic Pro weighs only about half of the Phantom 4. The Mavic Pro is also the first drone to be able to fit directly into a backpack, and the compact size does not require a special box for it.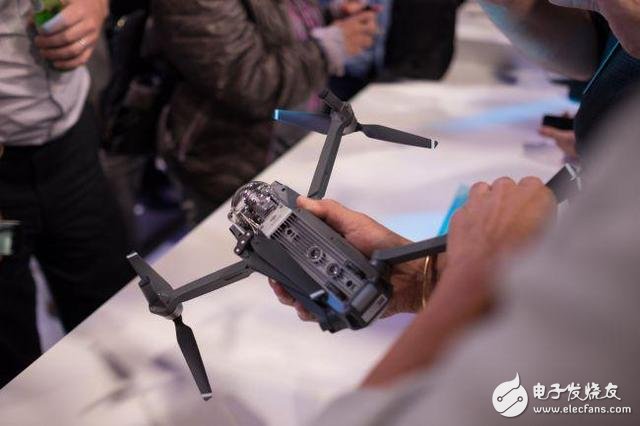 And thanks to the new folding design of the Mavic Pro, the two front and rear axles can be folded onto the top and inside, respectively. Although they can't be folded into a regular shape, they still look very much. solid. Although a certain amount of effort is required when folding, most users can still open or open Mavic Pro in less than a minute.
Small but complete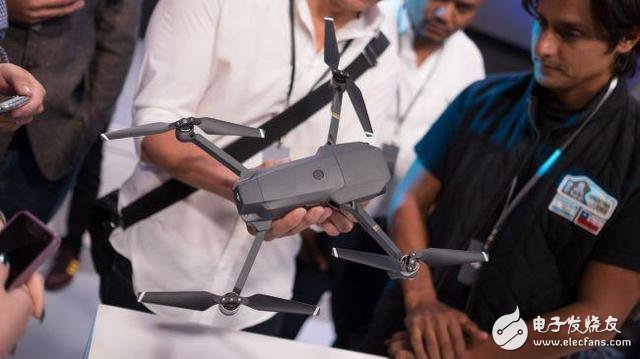 For most types of products, a small size usually means a reduction in functionality, but Mavic Pro is not. Mavic Pro features all medium and even large drones, including front and bottom sensors, shock absorbers, target tracking, automatic landing and restricted area geofencing.
If you don't want to find a little difference, then Mavic Pro is slowing down in flight speed. The Mavic Pro has a top speed of 65 kilometers, which requires movement. This is slightly slower than the previous Phantom 4's maximum speed of 72 km/h.
At the same time, the Mavic Pro is also equipped with a stable flight system, which can still fly steadily at a wind speed of 39 km / h. As for the cruising range, the Mavic Pro can travel continuously for 7 kilometers and can fly for 27 minutes after a full charge.
Unlike the GoPro Karma, the Mavic Pro comes with a camera system, but it cannot replace other models of onboard cameras. The Mavic Pro's built-in camera can shoot 4K/30fps or 1080p/96fps quality video, while also supporting 30fps streaming video streaming from Facebook, YouTube or Periscope.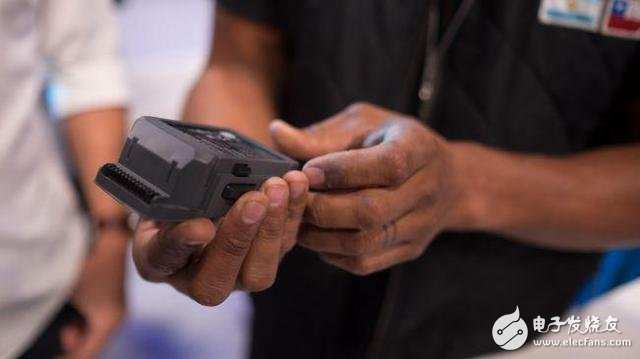 At the same time, Mavic Pro can also shoot 12 megapixel Adobe DNG RAW format photos, and also supports two seconds of exposure time shooting. As for the three-axis universal flight system, it is necessary to wait until the later comprehensive evaluation to see the actual effect. In addition, Mavic Pro also supports 90-degree portraits and building shooting functions.
In terms of optical performance, the Mavic Pro has a viewing angle of 78.8 degrees and supports 19 cm of macro shooting.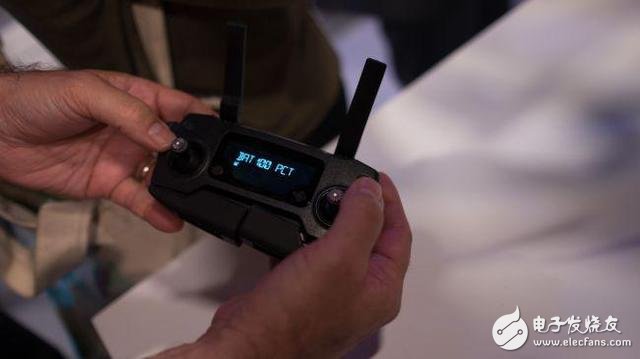 It can be said that Mavic Pro has greatly reduced the threshold for drone users, making everything a simpler and more portable solution.
Mavic Pro offers an optional professional remote control, also with a folding design, at the top we see a reversible antenna design, and at the bottom is a fixed clip for fixing the smartphone.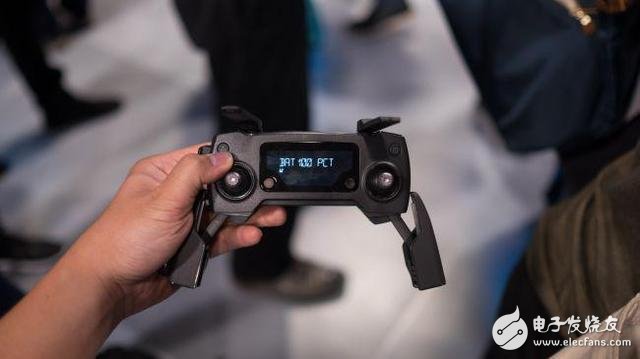 The Mavic Pro's folding remote is equipped with a monochrome display that can be used to display telemetry data such as altitude, direction, speed and distance. And if you want to see the real-time picture taken by Mavic Pro, you have to connect your smartphone. Of course, the picture taken by Mavic Pro is still very clear.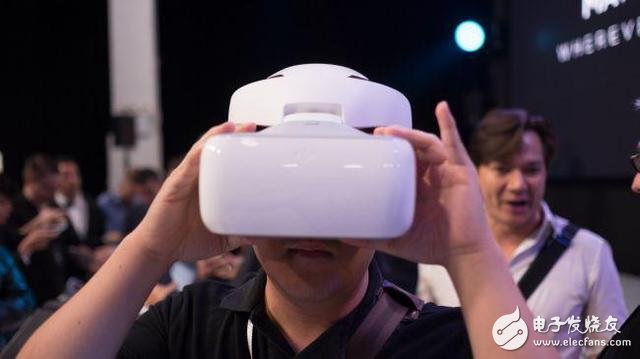 In addition, Dajiang also launched a Goggles headset, which is equipped with a 85-degree viewing angle display, and can see 1080p resolution real-time images from Mavic Pro. In the short experience, we marvel at Mavic Pro's ultra-high definition and no-delay experience. Because of the viewing experience similar to virtual reality, most users don't need it under normal circumstances. Of course, if it is a special scene like racing or extreme sports, this feeling is quite good.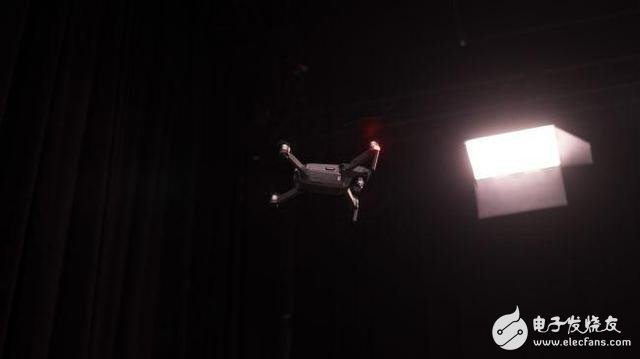 The overall operation of the Mavic Pro is very good, especially the metal levers are much stronger than the plastic levers of other products. Despite the many setup buttons, Mavic Pro is not very difficult for experienced users, including taking photos, videos and landings, and everything goes smoothly.
In addition, if these are not enough, Mavic Pro also strengthens the support of smartphones. First, users can view the real-time location of Mavic Pro through the smartphone app, and of course control the obstacles in front of them in real time.
Mavic Pro is also the first drone to support gesture control in Dajiang, and this has brought us unexpected surprises. That's right, we can use the "Y" gesture to command the Mavic Pro to stand by, or use the "framework gesture" that mimics the photo to control the camera.
In addition to some basic gesture commands, we can use both hands to gesture more to control the flight of the drone. The settings allow Mavic Pro to completely follow itself at a fixed distance.
to sum up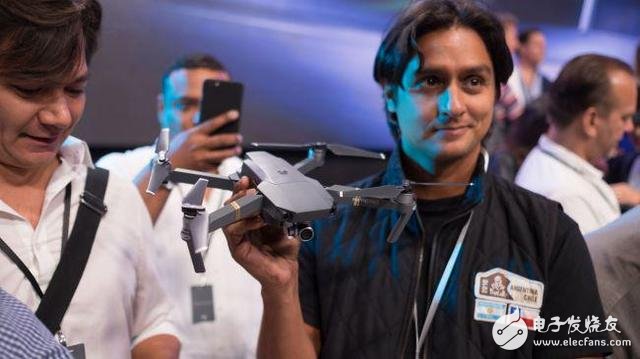 Mavic Pro can be said to be the "most intimate" product of Dajiang, and the price is not high, the professional performance is the same, and the Mavic Pro also has a very high cost performance. At the same time, the improved support for smart phones also makes the control of drones less difficult, so that more ordinary people can experience the charm brought by drones.
If you've always been interested in drone products, but always blocked by high prices and difficult operating thresholds, then Mavic Pro now has the biggest portability for you with better portability and ease of use. reason.
advantage
Follow mode
Support gesture control;
Support App control;
insufficient
The built-in camera cannot be replaced.
Charging Cable Bracelet,Charging Cable For Iphone,Charging Cable,Micro Usb
Hebei Baisiwei Import&Export Trade Co., LTD. , https://www.baisiweicable.com