The size of the global TV market is about 230 million units per year, of which high-end TV products with over US$2,000 or more account for about 2%, or about 5 million. The share of high-end TVs is increasing year by year, and the high-end TV consumption has become a clear trend.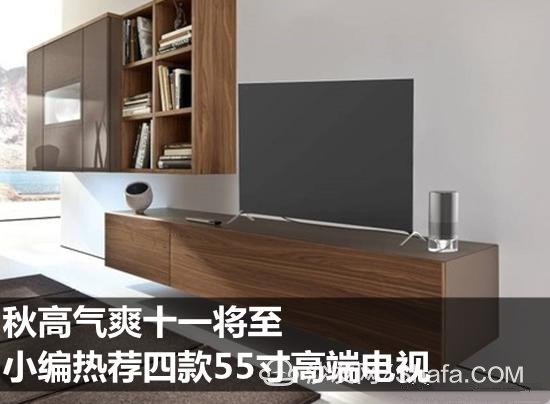 In contrast, in the Chinese TV market in recent years, the frequent occurrence of low-priced products and the prolonged price war have become difficult to break. With the outbreak of 4K TV in the past two years, high-definition, high-definition, and large-size high-end television products have gradually become a good way to set aside the fog of TV market development.
At the same time of technological innovation, there are also intelligent and other functions that have begun to catalyze the television era. Today, Xiao Bian has recommended several 55-inch smart ultra high-definition televisions for everyone, and the 11th is coming soon, hoping to help everyone buy.
Changhong 55Q3R
Reference price: 8297 yuan Changhong 55Q3R is different from the general TV, can be divided into one machine and split machine two, and the thinnest screen to do 4.8mm, not only thin to no way back, whether it is hanging on the wall when the mural, or Sitting on the TV cabinet, with one-piece brushed metal frame, stylish and tasteful.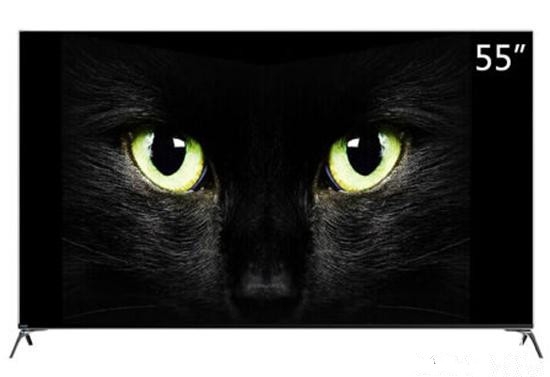 Changhong 55Q3R is equipped with the new favorite HDR technology, which greatly enhances the dynamic range and contrast of the screen brightness and restores the natural lighting conditions. Even in strong light or dark background, you can see the details and levels of the picture.
55Q3R uses 130% BT709 standard wide color gamut, soft sunset, blue water, everything is bright and beautiful, showing the true rich colors of nature.
The characteristics of Changhong 55Q3R is that it adopts the artificial intelligence system of HKUST, and the official introduction will be more natural and intelligent than other mainstream voice recognition technologies. Within 30 meters, it can interact without a remote controller within 3 seconds. Can feedback, at the same time have the ability of independent learning, can achieve personalized recommendation.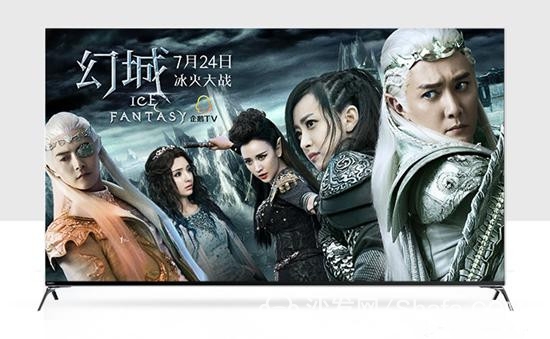 In terms of configuration, the 55Q3R uses a 38K160160 4K panel with HDR+ high-dynamic display technology and a contrast ratio of 7000:1. Equipped with a 64-bit CPU (specific model is unknown) and T820 GPU, using 2GB + 16GB of storage with the system is based on Android 6.0 customization.
Changhong 55Q3R is equipped with Tencent's film and television platform, and 100,000 hours of online video 4K area, UMAX area, Hollywood, NBA and other special content to meet the viewing needs of different groups of people.
Editor Comments: Changhong 55Q3R is an artificial intelligence television, capable of very smooth voice interaction, superior picture quality, rich in content.
Skyworth 55G9200
Reference price: 7999 yuan Skyworth 55G9200 has a 7.5mm ultra-thin body, integrated alloy shell, meticulous side, edge show, ART5 narrow edge design, vision is more mad, bring more real on-the-spot experience.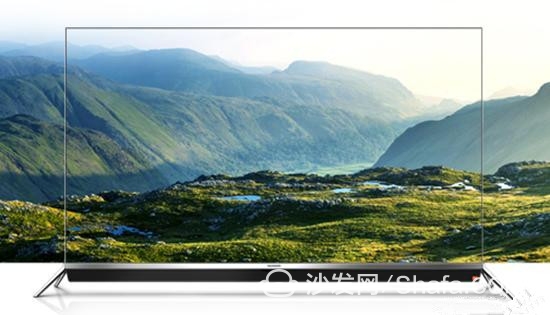 Skyworth 55G9200 uses LG 4 color 4K Air screen, new white pixels, screen brightness, contrast greatly enhanced, the backlight uses a better lamp beads material, color saturation greatly improved, the screen performance is more beautiful, 3 layer integrated module, The backlight module is closely attached to the performance glass while improving the brightness of the screen.
Skyworth 55G9200 uses JBL Bluetooth stereo, GEEK BASS B41 passive heavy bass, treble bright, medium thick, bass, only 4K sound quality experience.

The SOC 64-bit chip used by the Skyworth 55G9200 is a 64-bit TV chip. After the number of bits is doubled, the number of cores is no longer important. Whether it is to start 4K video and games or to handle multiple complex tasks at the same time, it can respond quickly.
Skyworth 55G9200 built-in cool open application circle, new cache cleaning, memory optimization, application removal and other functions, to achieve a more reasonable application management, rich resources, responsive.
Edit Comment: Skyworth 55G9200 is a relatively high-end television, from the appearance to the quality to the content is still good, anyway, is also relatively smooth.
Hisense LED55EC650UN
Reference price: 4599 yuan Hisense LED55EC650UN the appearance of the use of black and metal silver color hit the design, classic and yet stylish, only 7.9mm extremely narrow frame cast the ultimate thin body, giving users a wider viewing field. The V-shaped silver gilt base is elegant and smooth, ensuring stability.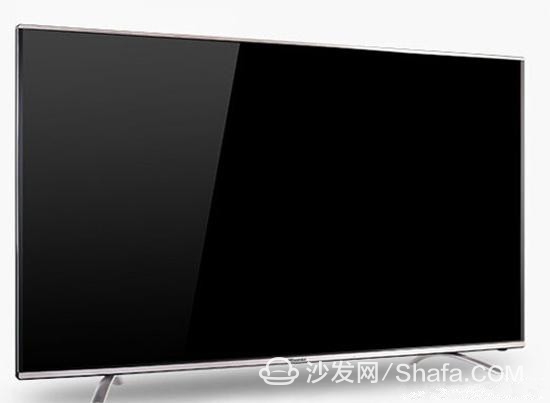 Hisense LED55EC650UN smart TV adopts the top A+ ultra clear screen, 0.49cm world's narrowest frame, built-in WIFI connection function, and supports the digital one machine's convenient function. It has the fourth generation of 4K technology, and achieves HDMI, USB dual channel 4K dual stream decoding, supports the latest H.265 encoding, 4K transmission is more convenient.
In terms of hardware, Hisense LED55EC650UN is equipped with a professional 4K movement and has a fourth-generation 4K technology. It achieves HDMI and USB dual-channel 4K dual-stream decoding. With Ultra-high-definition 4K screen, watching 4K, reading, decoding, output, display without pressure. Supporting the latest H.265 encoding, 4K transmission is more convenient. The supreme ten nuclear processor is to ensure the strong power of TV.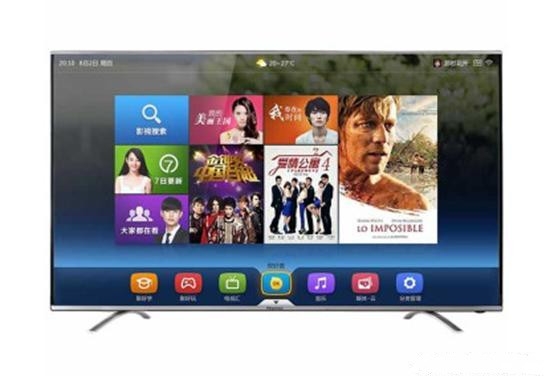 Hisense LED55EC650UN smart TV also has a fun function, built a lot of game content for the big screen TV and is suitable for a family to meet the game needs of the family. More humane is that it has also joined the TV exchange function, which allows TV programs to be arranged in different categories for users to watch.
Edit Comment: Hisense LED55EC650UN is a relatively good picture quality TV, using the top A + ultra clear screen, with the fourth generation of 4K technology, is a TV worth buying.
Samsung UA55KS8800
Reference price: 12,999 yuan Samsung UA55KS8800 curved TV with a unique 4200mm curved radius, more ergonomic. Bring a wider viewing field, more real telepresence and enveloping visual experience. The automatic depth-of-field optimization enables the three-dimensional display of the scene to be fully expressed, making the scene more distinct in the distance. Like the visual impact of the three-dimensional screen version, you can experience an immersive global journey.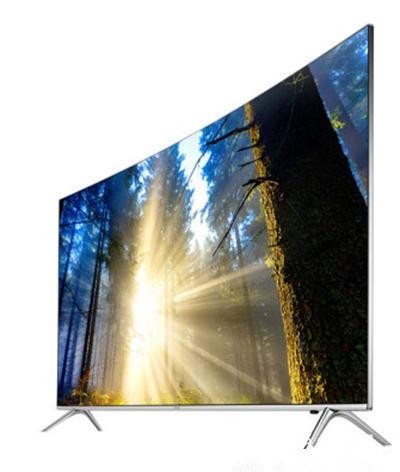 Samsung UA55KS8800 As one of the main models of SUHD's second-generation Quantum-dot TVs, the screen has higher color purity and stability than the previous models, with stronger color performance and longer life.
The Samsung UA55KS8800's HDR1000 cutting-edge technology can easily display hidden effects in areas that are too bright or too dark. The unique dark-black anti-reflection technology reduces reflections, improves the brightness and sensitivity of the TV, and makes viewing more comfortable.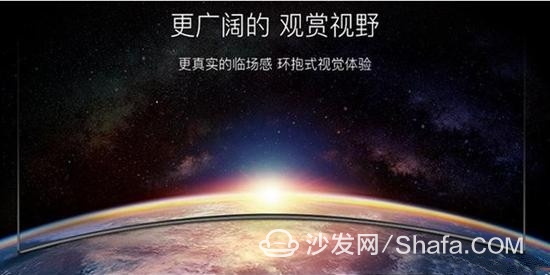 Samsung's second-generation SUHD QD TVs have raised the picture quality to a whole new level. It not only uses the world's only environmentally friendly cadmium-free, 10-bit second-generation quantum dot display technology to create amazing brightness, outstanding contrast, and extremely realistic colors.
The Samsung UA55KS8800 uses the 1000 nits HDR technology to provide higher brightness and darkness contrast for images, providing sharper display details to the human eye with support of 4K resolution, providing a new benchmark for TV brightness.
Edit Comment: Samsung UA55KS8800 is a good TV, as the main model of SUHD second-generation quantum dot TV, the picture quality is very good, that is, the price is high.
Smart TV/box information can focus on smart TV information network sofa butler (http://), China's influential TV box and smart TV website, providing information, communication, TV boxes, smart TVs, smart TV software, etc. Answering questions.
For diifferent USB types, micro USB, mini USB, etc. The logo, color or shape can all made as customers' requirement. With more than ten years of experience and capabilities assisting our customers in various industry, ETOP would be confident to be your qualified AVL and reliable manufacturing partner.
Related Products:usb cable,micro usb cable,usb data cable.
Data Cable,Data Flexible Electrical Magnetic Cable,Usb Data Cable,Micro Usb Cable,USB Connector
ETOP WIREHARNESS LIMITED , http://www.wireharness-assembling.com