Kuka, the world's leading manufacturer of industrial robots, grandly held the groundbreaking ceremony for the second phase of China's factory and announced that it would once again increase its investment in China in order to better meet the demand for industrial automation in the Chinese market. KUKA Corporation takes the advanced products and technologies that lead the development trend of industrial robotics in the world, fulfills its long-term commitment to the Chinese market, and provides industrial customers with excellent intelligent products and solutions.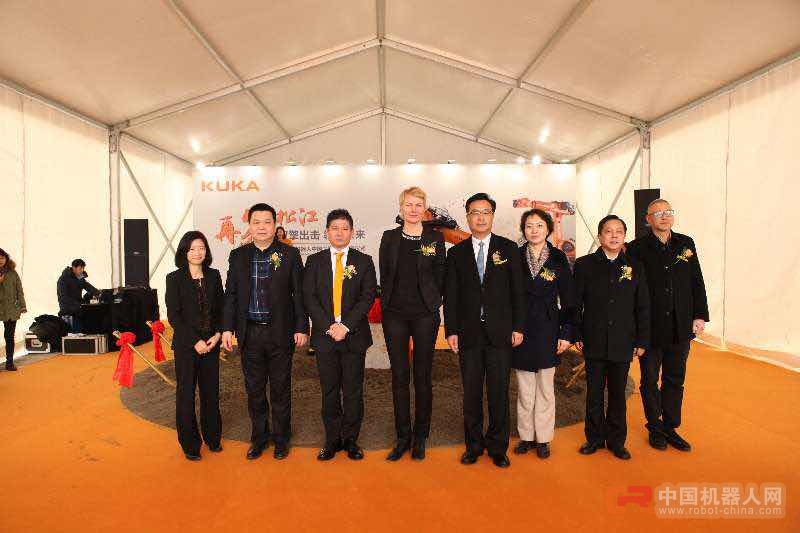 Since KUKA entered the Chinese market in 2000, it has had a solid history of development for 16 years. With more than 110 years of professional knowledge and experience in production automation and robotics, KUKA has continuously expanded its business scope in China. The KUKA Robot China's first-stage plant was successfully put into operation in 2013. Within three years, it achieved an annual output of 5,000 units and became the second largest robot assembly plant in the world. KUKA Robots China's second-phase plant project will also be located in Songjiang, Shanghai, in order to continue to expand production capacity to meet the growing demand for automation solutions in the Chinese market and other Asian markets.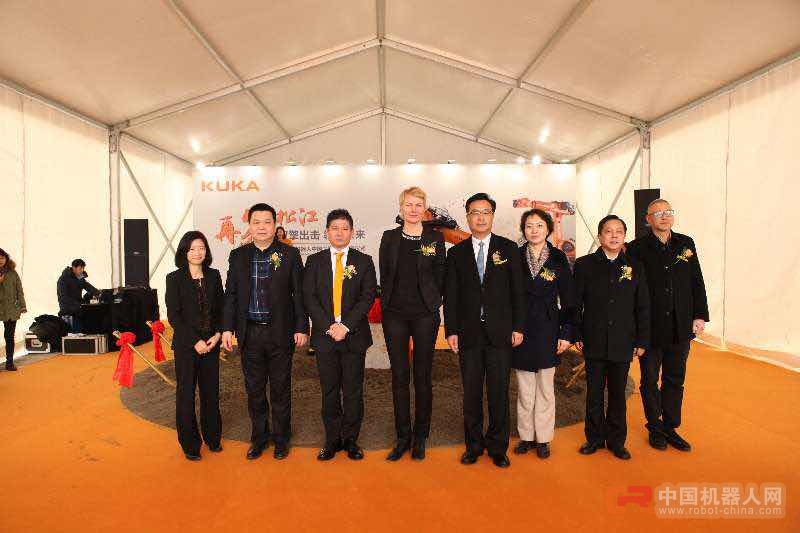 Foundation stone laid for KUKA robots After the establishment of the second phase plant of KUKA Robot China, it will greatly shorten the production and transportation time of KUKA products, and at the same time accelerate the after-sales response speed and improve the quality of customer service. Jurate Keblyte, CFO of KUKA Roboter Co., Ltd., attended the groundbreaking ceremony of the day and said in her speech: "The establishment of the second phase of the KUKA robot plant is an important step towards the future of KUKA. The "Made in China 2025" strategy reflects China. Actively introduce cutting-edge innovative technologies and applications, and develop a strong determination for the future of the robot industry. KUKA's development philosophy is in line with the 'Made in China 2025' strategic direction, which is one of the reasons why we chose to build a new plant in China."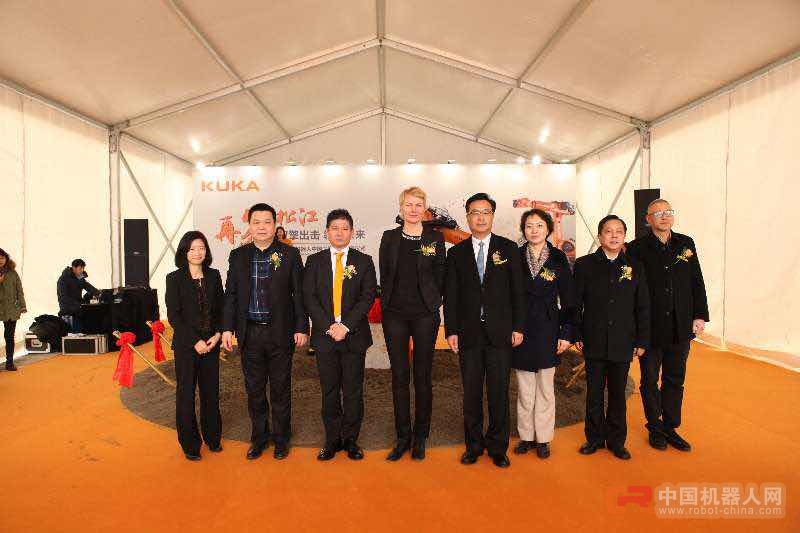 Speech by Mr. Wen Qiming, CEO of KUKA Robots China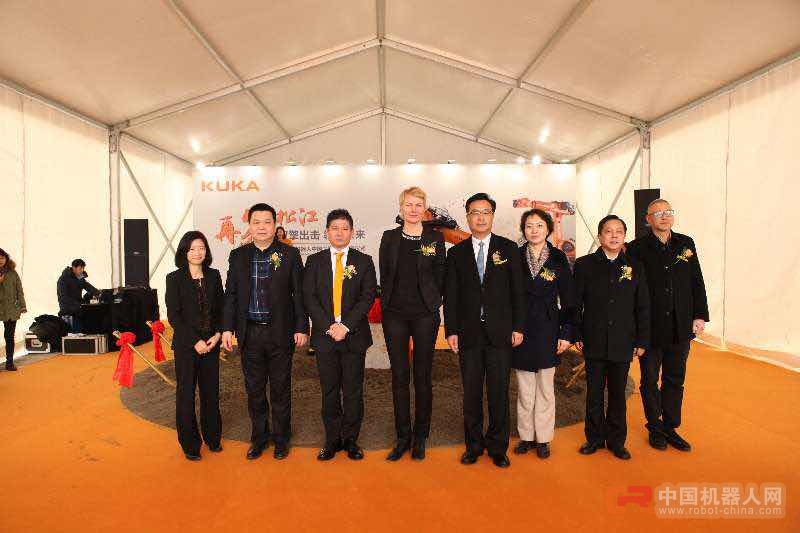 Ms. Jurate Keblyte, Chief Financial Officer of KUKA Robots, gives a speech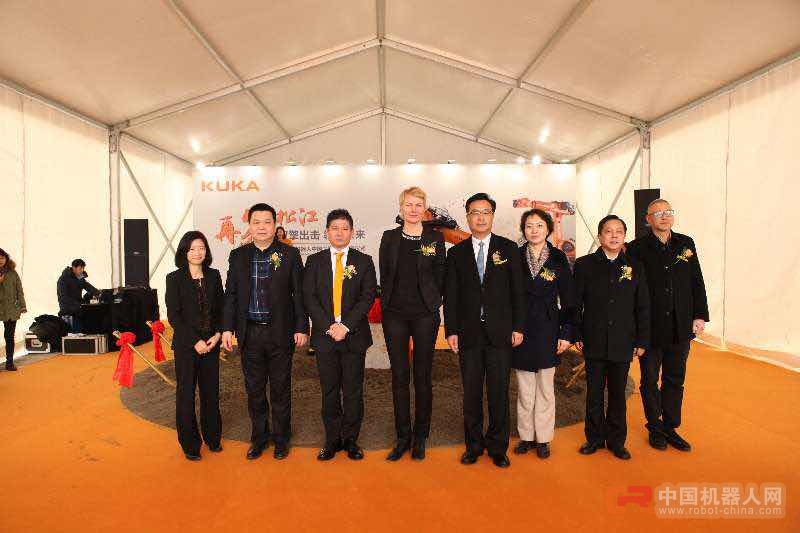 Message from Mr. Chen Xiaofeng, Member of the Party Committee of the People's Government of Songjiang District At the moment, Shanghai's Songjiang District is accelerating the construction of the G60 Science and Technology Corridor, focusing on the world's advanced manufacturing industries and focusing on high-quality stock companies. As the world's leading manufacturer of industrial robots, KUKA Robot will promote the development of Songjiang's advanced manufacturing industry with innovative and advanced automation technology. With the establishment of the second phase of the KUKA robotics plant in China, KUKA will increase investment in the Chinese market and further stabilize and expand KUKA's market share in China. In the future, KUKA will continue to fulfill its long-term commitment to China, and will work with China's industrial customers and system partners toward the future of smart manufacturing.
【Company Profile】
KUKA Robot (Shanghai) Co., Ltd. was established in 2000. KUKA's annual output of industrial robots exceeds 15,000 units, and it has installed more than 150,000 industrial robots worldwide. The company produces five-axis and six-axis robots with payload capacities from 3 kg to 1300 kg. Its operating range is from 635 mm to 3900 mm, all controlled by a computer-based control platform. KUKA robots are widely used in instruments, automotive, aerospace, consumer products, logistics, food, pharmaceutical, medical, foundry, and plastic industries. Mainly used in materials processing, machine tool loading, assembly, packaging, stacking, welding, surface finishing and other fields.
ONU equipment is composed of core functional circuits, power supply and management and other common units and communication interfaces. The core functional blocks of ONU include user and service multiplexing functions, transmission multiplexing functions, and ODN interface functions. User and service multiplexing functions include assembling information from each user, allocating information to be transmitted to each user, and connecting a single service interface function; transmission multiplexing function includes analyzing the signal from the ODN and extracting the part belonging to the ONU and reasonable The information to be sent to the ODN is arranged locally; the ODN interface function provides a series of optical physical interface functions, including optical/electrical and electrical/optical conversion.
If each ONU uses more than one optical fiber to connect to the ODN, then there is more than one physical interface. The ONU service function block provides user-side functions, which includes providing user service interfaces and adapting user information to the form of 64kbit/s or n×64kbit/s; this function block can serve one or several users and can be based on The physical interface provides signaling conversion function. ONU general function blocks provide power supply functions and system operation, management and maintenance (OAM) functions. The power supply function includes AC to DC or DC to AC, and the power supply mode is local power supply or remote power supply. Several ONUs can share a power supply. ONUs should also work normally when powered by a backup power supply.

Xpon 1Ge Onu,Xpon Onu,Gepon Onu,Gepon Ont
Shenzhen GL-COM Technology CO.,LTD. , https://www.szglcom.com