Since the Oculus Rift hit a blockbuster on Kickstarter in 2012, many vendors trapped in the "mire" of the Internet of Things have turned their attention to this type of virtual reality (VR) product that is not new. And two years later, when Facebook announced that it would buy a company that had no products even for $2 billion, the whole industry was boiling, from semiconductor upstream to midstream solution providers to downstream manufacturers. The virtual reality market is on the verge. Many vendors have launched a new round of competition around virtual reality devices, content, and distribution platforms.
A large number of vendors, including Google, Sony, Samsung, HTC, LeTV and Huawei, are reaching out to virtual reality, and the next industry market is also rising. According to a report released by TrendForce, it is estimated that the virtual reality market will reach 70 billion US dollars by 2020. According to the reality of the 2015 China Virtual Reality Industry Research Report by Ai Media Consulting, China's virtual reality market alone is expected to reach 5.66 billion yuan in 2016. By 2020, the market size is expected to exceed 55 billion yuan. In the face of this big cake, Qualcomm, Ruixinwei and Quanzhi and other manufacturers are ready to go.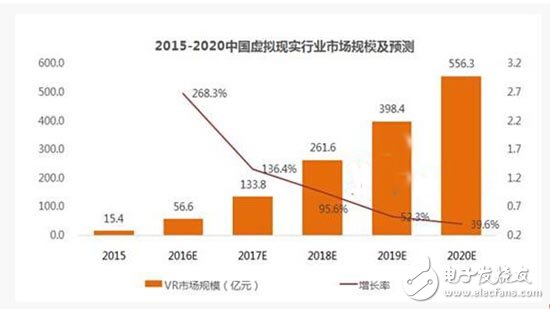 China's virtual reality market size and forecast
China's virtual reality market size and forecast
Those who have an understanding of the virtual reality market should know that virtual reality products can be divided into three categories, namely, a head-mounted virtual reality display (need to be connected to a PC), and a smart glasses virtual reality device (to be inserted into a mobile phone). And one machine (can be used independently). Regardless of the form, due to the characteristics of virtual reality products, there is a high demand for screen resolution, refresh rate, delay rate and computing power, graphics processing capabilities, etc. Let us look at these chip manufacturers to solve these problems. What are the tricks.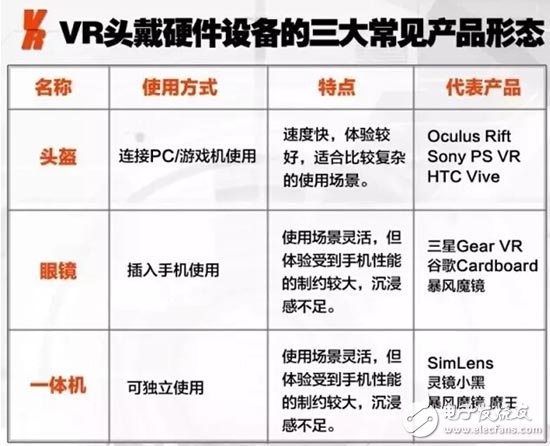 China's virtual reality market size and forecast

Three forms of virtual reality devices
Qualcomm: Xiaolong chip helps virtual reality
As a globally renowned mobile processor solution provider, Qualcomm has a deep accumulation in the field of mobile chips. In the past few years, in the field of mobile phones, Internet of Things and drones, Qualcomm has also provided powerful performance solutions. In the upcoming virtual reality tide, Qualcomm also has a layout.
Qualcomm said that they have been preparing for virtual reality since a few years ago, and hope to seize this opportunity now.
In their view, consumers will certainly not want to be distracted from the virtual reality world experience because of the limitations of cable connections. Therefore, future virtual reality devices must be mobile, low-power, and wireless.
Qualcomm has excellent technology in these aspects, and they have made many improvements in order to meet the needs of virtual reality.
On the latest Snapdragon 820 processor, Qualcomm embeds low power heterogeneous compuTIng processing, software tools including software development kits (SDKs), and some of the SDK's Tools such as Symphony System Power Manager provide heterogeneous scheduling that optimizes CPU, GPU, and DSP performance for optimal performance management. Coupled with Qualcomm's investment in hardware and software, Qualcomm can also serve customers well in virtual reality, which is reflected in the following aspects:
First, it supports a wider color gamut, including 4K OLED displays, efficient 10-bit 4k 60Hz HEVC (Video Codec) video compression, and has excellent power performance. When a terminal is very close to the human eye, the number of display pixels is very important, users will be very concerned about the terminal's support for high quality, high color gamut display, and excellent video compression performance.
Second, excellent 3D graphics capabilities. At present, Qualcomm is able to provide more than the current state-of-the-art Android smartphone games. The GPUs that support the latest Vulkan software can support complex VR functions and meet the low power requirements.
Third, the integration of sensor core technology, including the integration of inertial sensors, camera tracking sensors and a variety of software algorithms supporting important VR functions. For example, the integration of Visual InerTIal Odometry and Hexagon DSP with the new Hexagon Vector Extensions (HVX) enables faster and more accurate tracking of head movements/changes, which is very VR experience. important.
In addition, Qualcomm also launched the Snapdragon VR Software Development Kit (SDK), which can significantly improve VR lens correction, stereo rendering correction, asynchronous time warping and other functions, reducing VR latency (MoTIon-To-Photon Latency, moving to The fast processing delay shown.
The MoTIon-To-Photon mentioned here is a new matrix for measuring the performance (or evaluating the delay time) of a VR device. When the user wears a VR device, if the user's head or body has any movement/ Change the time it takes for the device to update the picture. The shorter the time delay from the change in motion to the display of the VR device, the better the user experience. We are constantly working to minimize this time, hoping to reduce latency and bring a better experience to users.
Overall, with the launch of the Snapdragon 820 processor, Qualcomm can provide a better experience for some of the new VR devices this year. In the future, with the development of mobile technology, there will be room for improvement in reducing latency while reducing power consumption and providing better software support.


Trench Cover,Trench Drain,Drain Cover,Steel Trench Covers
Hunan Furui Mechanical and Electrical Equipment Manufacturing Co., Ltd. , https://www.thresher.nl