In response to the development of IoT applications, Qualcomm has gained a lot of market advantages in its communication connection part, especially the Wi-Fi SON technology that has been proposed to automatically detect the best connected frequency band and automatically eliminate network access barriers. Ensuring that IoT applications are always connected is especially important. The specifications of the Atheros communication chip announced from this announcement correspond to AllJoyn advocated by itself, Weave proposed by Google, and the HomeKit connection specification proposed by Apple. It shows that Qualcomm's imagination of the Internet of Things will still support the mainstream norms based on the concept of the unified system.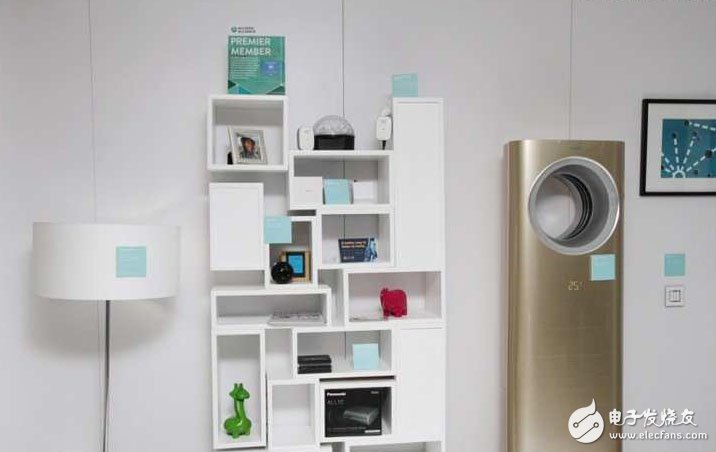 According to Pankaj Aggarwal, senior director of product management at Qualcomm Technologies, Qualcomm has a considerable market advantage in connection technology integration applications for increasingly booming IoT applications, especially when the Internet of Things must always be secure and secure. Qualcomm has its own technology and maintains a more easily integrated product design while maintaining the need for information privacy and security. At the same time, all requirements can be fulfilled by a single chip module.
For example, the QCA 4012 and QCA 201x communication chips announced by Computex 2016 correspond to IoT communication specifications such as Apple Homekit, Google Weave, and AllJoyn promoted by Qualcomm, and target more network connection throughput and stable networking requirements. , respectively, IPQ40x9, QCA9984, QCA9986 and other data communication chips corresponding to the three-frequency connection are introduced, which itself corresponds to Wi-Fi SON technology which can automatically exclude applications such as networking problems.
In addition, compared with most of the current networked devices that are connected through the 2.4GHz wireless frequency band, Qualcomm also said that the networked devices used by digital homes will be brought to the 5GHz connection band, thereby achieving less interference and connection effects. Can ensure sufficient transmission bandwidth.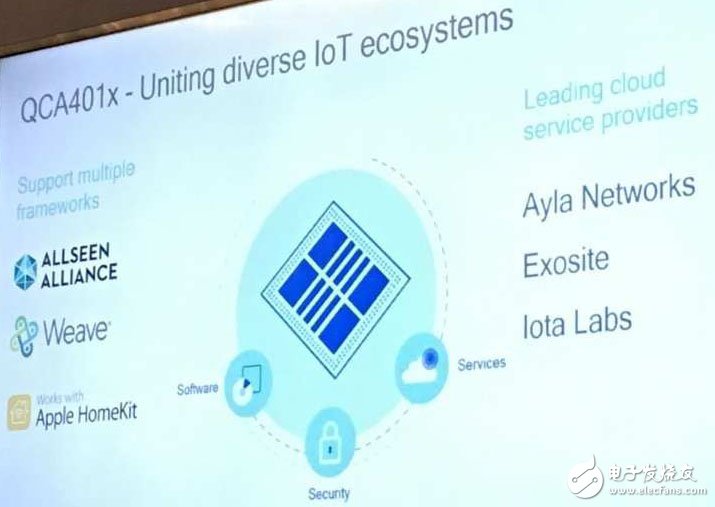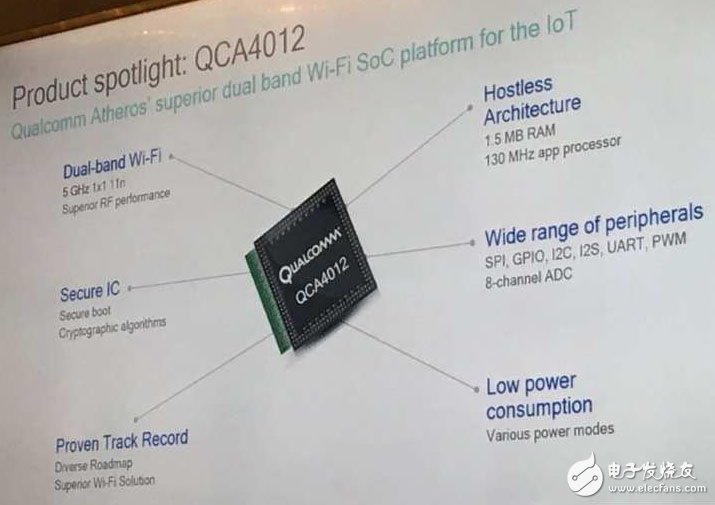 Compared with the Internet of Vehicles, although the IoT application used in the home environment does not use the very advanced connection technology, it is still much higher than the smart phone when considering the use of the general appliance. Therefore, the product design will still be advanced. The technical thinking design ensures that the products launched today can still be used continuously through firmware update after a few years, without affecting the connection capability of IoT applications or the security privacy caused by the launch of new technologies.
Pankaj Aggarwal said that due to the combination of traditional home appliances and the Internet of Things, personal privacy issues will become even more important. For example, many connected home appliances will be connected to other devices through networked devices such as routers and modems in the home, including personal use. Information, or may be connected to the device that configures the camera, so Qualcomm must ensure that its communication chip has sufficient security encryption mechanism to prevent users from being affected by external attacks, so as to ensure that such networked devices can still be like Traditional home appliances last longer, rather than being replaced as a mobile phone in a year or two.
Therefore, Qualcomm keeps the idea of ​​the development of the Internet of Things application, except for the announcement that it supports the connection specifications of Google and Apple at the same time, and embraces all IoT technical specifications in the form of a unified system. Networking is based on security and age, and is designed with advanced technical thinking in mind, but it also ensures connectivity with existing technologies to achieve maximum compatibility benefits.
As for the technical application of its own Wi-Fi SON, Pankaj Aggarwal also revealed that it will continue to expand its application to devices such as gateways in the future, thereby extending the Wi-Fi SON function to the current situation mainly in the case of router devices. Each network node, thereby enabling more IoT devices to respond to stable connection quality.
environment ionic mini car ionizer filter cleaner vehicle air purifier with dual usb
Our Ozone Sterilization Air Purifier Cleaner have strong adsorption capacity ,remove smog (PM2.5),Smoke and dust,improve the air quality,effectively relieve fatigue and the problems such as breathing difficulties for patients with rhinitis.
Energy saving at only 5W Low Noise Operation No filter replacement needed Staphylococcus albus killing rate:99.9% Natural bacteria in air reduced rate: 91.0% Formaldehyde removel rate: 86.6% PM2.5 particulate removal rate:76.0%
One button, easy to operation
1.USB cable -- Supply the energy to the mobile phone in the car
2.With 3 level wind speed , free control purification effect
3.Negative ion , effectively to remove the smoke and dust ;
4.True Hepa filter , effectively remove the formaldehyde , PM2.5 and etc
Car Air Purifier,Car Air Cleaner,Car Air Purifier Ionizer,Best Air Purifier For Car
Jiangmen soundrace electronics and technology co.,ltd. , https://www.soundracegroup.com